The holiday season at Disneyland resort is extra magical this year lasting from November 12, 2021 – January 9, 2022. With fabulous foods, fantastic entertainment, and festively reimagined rides, there is no better place to celebrate the holidays.
Here is a guide to a few holiday offerings you won't want to miss at Disneyland park this season.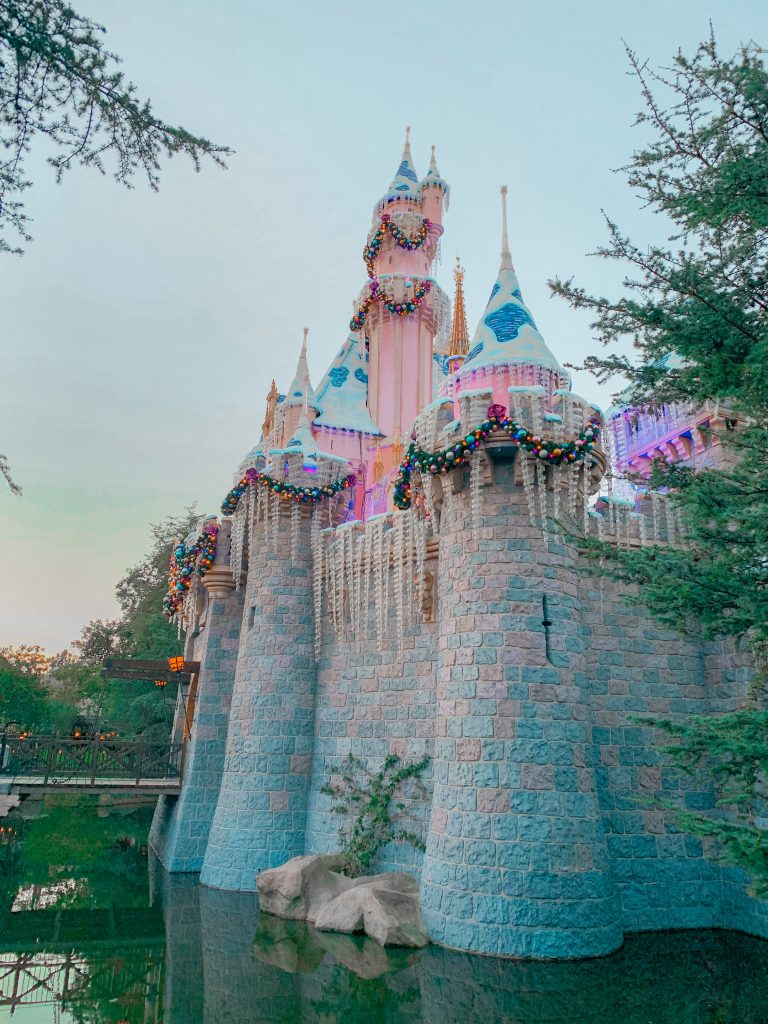 1. Homemade Candy Canes
These sweet peppermint treats have been a staple of the holiday season at Disneyland for many years, but not one every guest is aware of.
These treats are hard to come by, however, as they are only sold on select dates and run out very quickly.
Homemade candy canes are hand crafted on Main Street at the Candy Palace and in Disney's California Adventure park at the Treat Trolley.
Lines of sweet-toothed guests fill the side of Main Street and the entrance to Buena Vista Street on "candy cane days."
To get your hands on one of these delicious sweets, guests must arrive before rope drop and immediately get in line outside Candy Palace or Trolley Treats (cast members will be waiting to show the way).
Each member of your party desiring a candy cane must be in line with you.
Those in line will begin to receive wristbands with a return time. Each wristband equals one candy cane and there is only one candy cane allowed per guest.
If they run out of wristbands before your party receives one, don't fret! Come back to the location at 4:00 pm and ask a cast member about unclaimed candy canes. If there are any left over they will be available for you to purchase.
This year Trolley Treats will be selling candy canes December 8, 14, 16 and 22, and Candy Palace will be selling December 7, 9, 15, 21 and 23.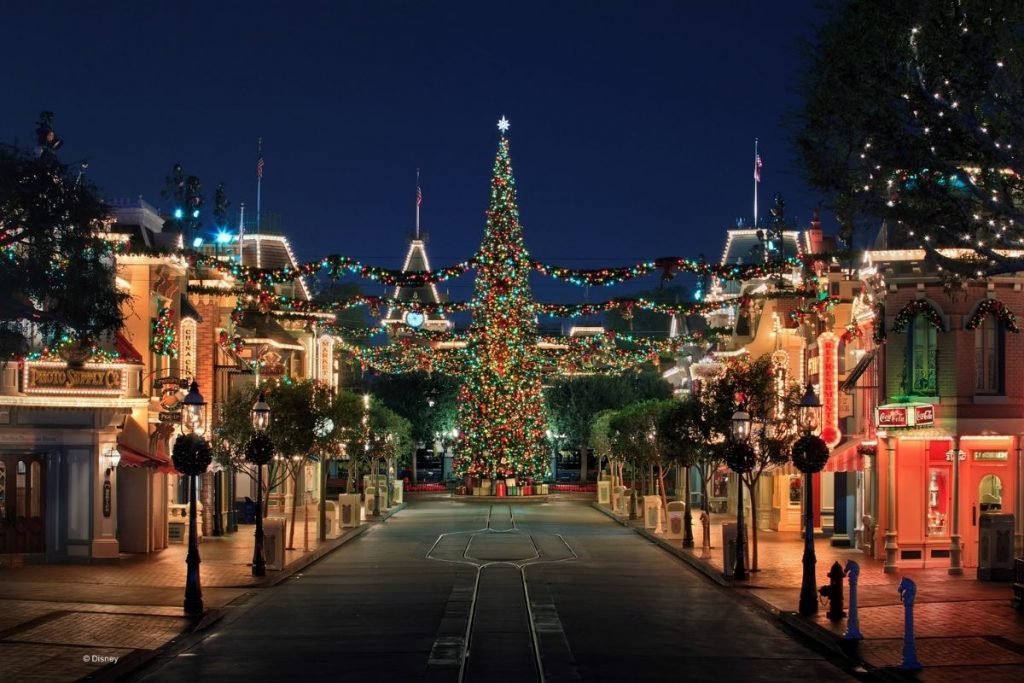 2. Festive Rides
There are three main rides decorated for the holidays at Disneyland. These two festive attractions are the "Jingle" Cruise, It's a Small World Holiday and Haunted Mansion Holiday.
RELATED POST: Learn about the Disneyland Magic Key
The classic attraction of the Jungle Cruise takes a festive tone for the holiday season, transforming into the Jingle Cruise featuring fun, festive decor.
The stupendous jungle skippers don't miss a beat during the holiday season with new and festive jokes that are sure to tickle your tinsel. Go ahead and jingle your way down the rivers of Africa, Asia, and South America.
It's a Small World has never looked more fun and festive than during the holiday season.
The outside is aglow with many beautiful lights, and the inside is home to many different and amazing cultural celebrations.
Perhaps the most famous of all the holiday rides is Haunted Mansion
Holidays Guests can enjoy a very …different type of Christmas with Jack Skellington and all of his ghoulish pals.
It's a much more colorful and less frightening edition of the classic ride. Make sure to sniff the air in the ballroom scene for a sweet, scented surprise.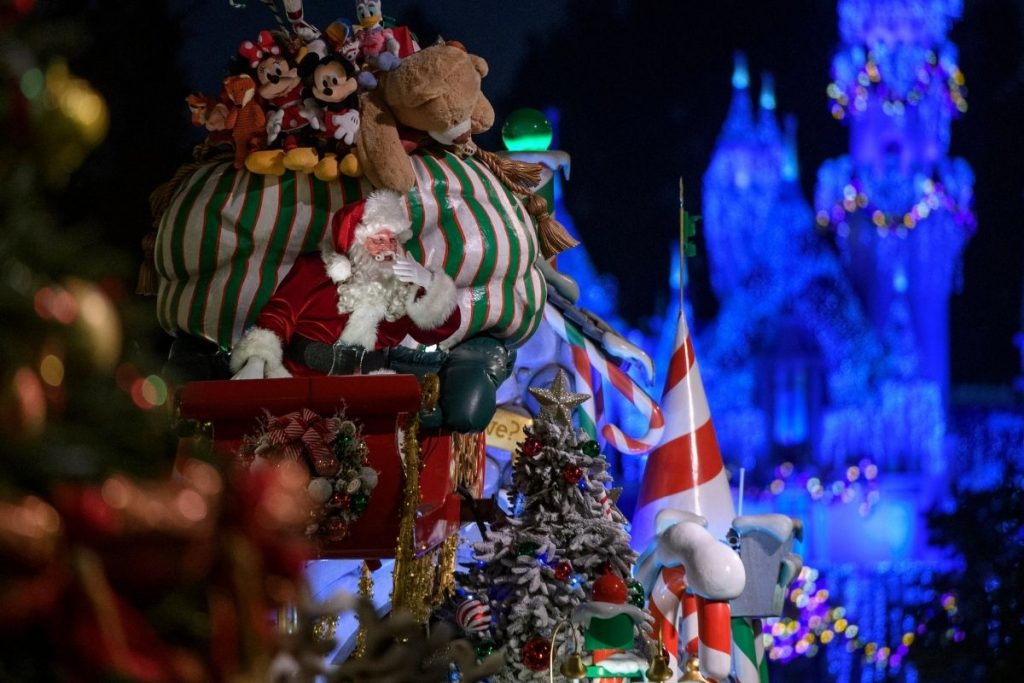 3. Meeting Santa
We know you're all on the nice list this year so go let Santa know! Santa comes to visit a few different times and ways in the parks.
In Disneyland, Santa has set up a very snowy corner in critter country and you can come tell him about all the gifts on your wishlist.
Make sure to check in to see what times he is greeting guests at each location and the pandemic-friendly options for photo taking.
If you can't catch Santa for a one on one chat, make sure to check out Disney's A Christmas Fantasy Parade in Disneyland Park.
You're sure to get a glimpse of him, a wave, or a "Ho, ho, ho."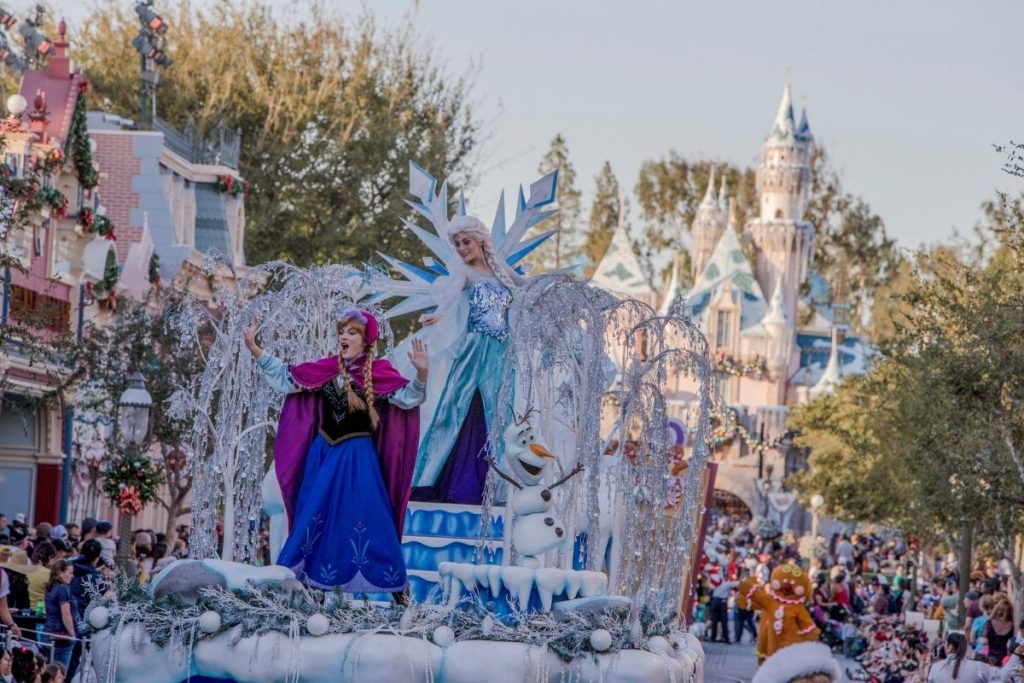 4. A Christmas Fantasy Parade
Whatever your age, this parade is a fun and magical way to catch many of your favorite characters in their festive attire.
Santa is joined by many of our favorite Disney friends like Chip and Dale, Mickey and friends, Frozen's Anna, Elsa and Olaf, the Toy Story gang, the Princesses and more.
The parade is filled with magical moments and beautiful floats and it runs multiple times a day (check the Disneyland app for exact times) for around 40 minutes.
Make sure to get a spot at least a half-hour before the beginning of the parade to get the best viewing location.
The parade runs between Main Street and It's a Small World so there are lots of viewing locations.
If you have younger children, getting a good viewing spot will allow them to see the floats better and wave to their favorite Disney friends.
5. Festive Food Offerings
Half the fun of Disneyland visits are the creative culinary creations cooked up all around the park, and Disney's holiday foods are unmatched.
Each land specializes in many different wonderful foods and drinks for the season.
Though it's nearly impossible to choose, my personal favorite is the peppermint beignets at the Mint Julep Bar in New Orleans Square.
Check out this foodie guide by the Disney Parks Blog to see what the parks have cooked up this holiday season.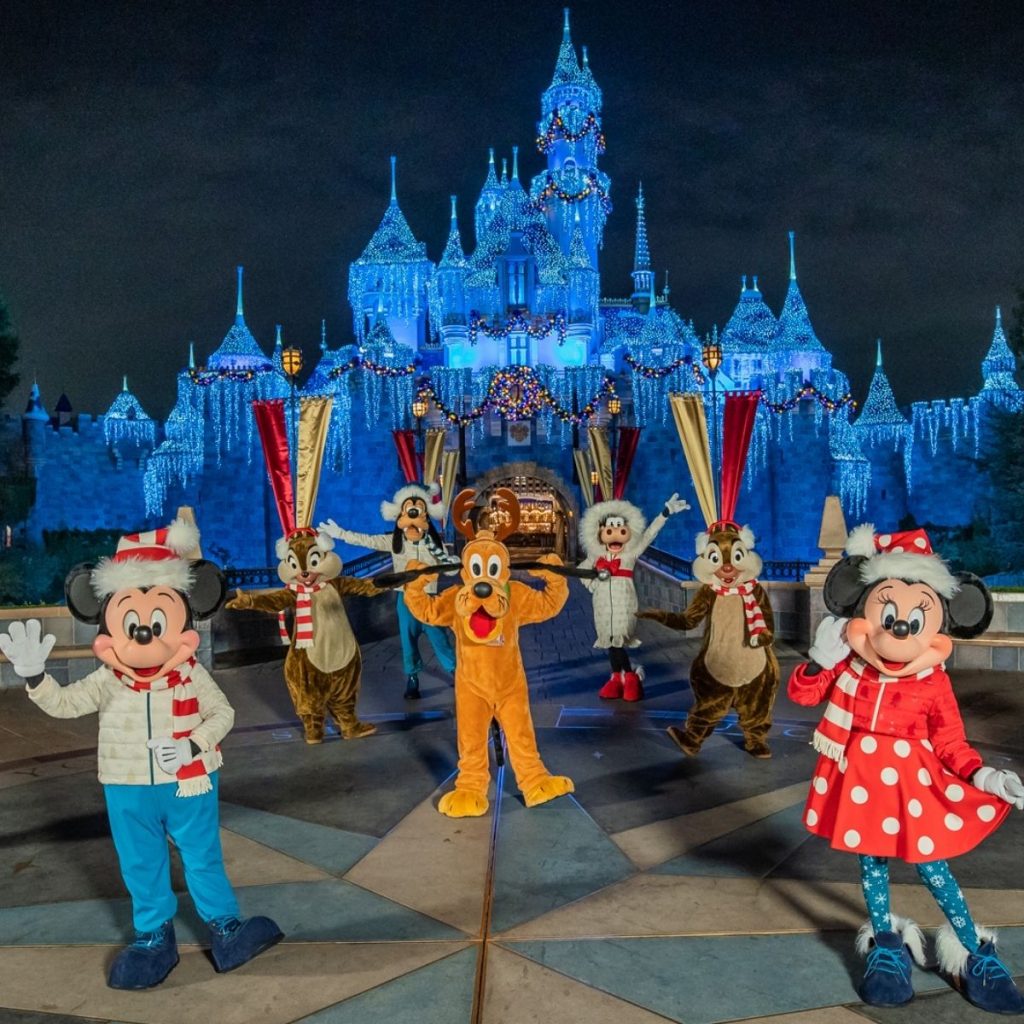 6. Believe in Holiday Magic Firework Show
Fireworks are back in the parks and better than ever! End your night the right way by getting a spot to view the Believe in Holiday Magic Firework Show.
Enjoy the show on select evenings at 9:00 PM before January 9. 2022.
Make sure to claim a place in front of the castle or down Main Street early on in the evening in order to have somewhere to enjoy the show.
Spots for the show fill up quickly so claim your place early and have your whole party with you as early as possible.
This is a great time to enjoy a holiday dessert or drink during this flurry of fireworks and amazing projections.
Celebrate the Holidays Disney Style
Make sure to go experience the holiday season at Disneyland Resort before January 9th to enjoy all of these amazing holiday experiences.