Calling all Marvel and superhero fans! Here are some interesting Captain Marvel Movie Facts.
A secret mission took me to the LA set of Captain Marvel movie and we had the chance to meet and see Brie Larson and Samuel L. Jackson in action.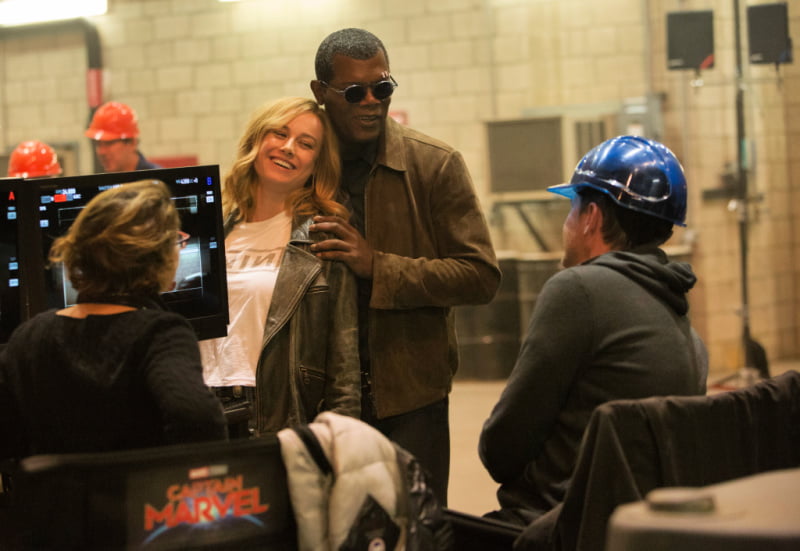 About the Captain Marvel's Set
The set is everything you might imagine and more. Humongous stages with hundreds of people building sets, transportation trucks moving from one side to the other and big trailers full of costumes, props, and galactic blasters.
Here we are below, Samuel L. Jackson (Nick Fury) is in the back, Brie Larson (Captain Marvel) front row right, Directors Ryan Fleck & Anna Boden in the center front, Executive Producer Jonathan Schwartz in the third row, and Reggie (Goose), the cat in the second row. Me? Right in the middle in white!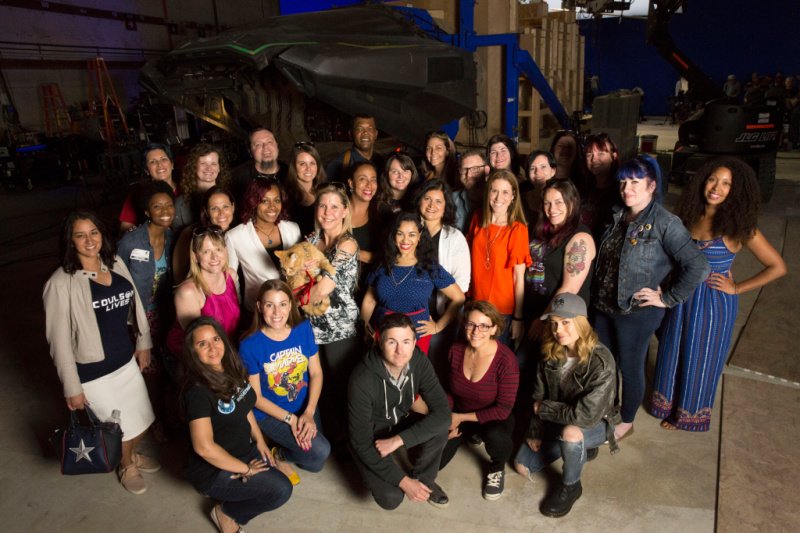 Captain Marvel Movie Facts
During our visit we learned exciting facts about the movie. Let's see which surprise you the most.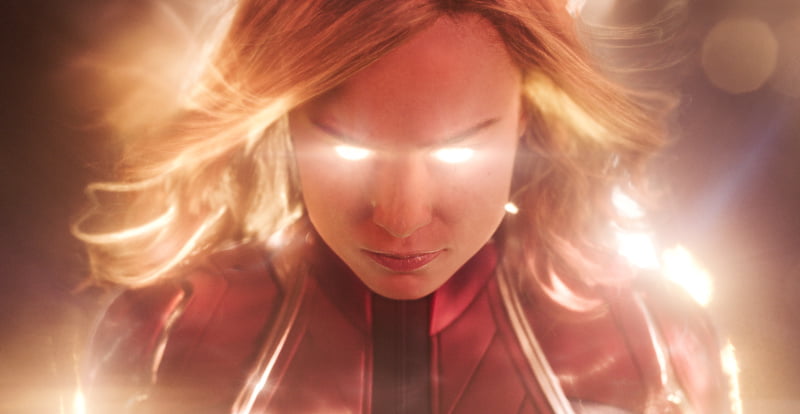 Captain Marvel is the first female superhero movie in the Marvel Cinematic Universe.
You may wonder if Captain Marvel is a period piece, and you'd be right. Captain Marvel takes place in the '90s.
Brie Larson did most all her stunts in the movie.
Since the setting of Captain Marvel pre-dates all Marvel Cinematic Universe movies so far, you shouldn't be too surprised to see Nick Fury (Samuel L. Jackson) with hair and two healthy eyes. No eye patch here.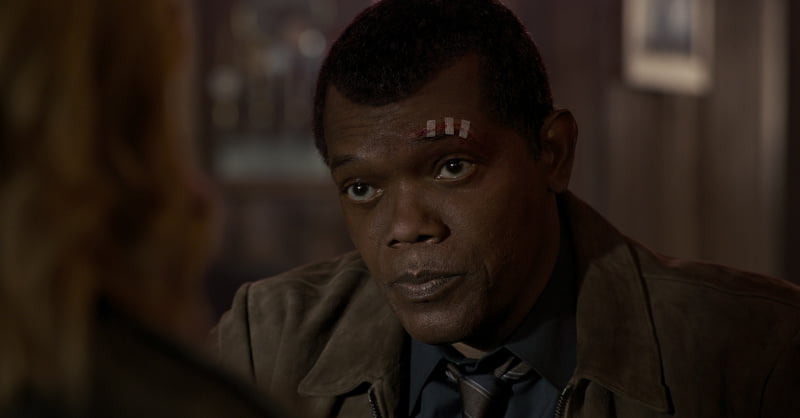 Most of the shooting, with the exception of 10 days in Louisiana, took place in Los Angeles. Cast and crew shared with us the joy they felt being able to go home every day.
All the walls on the sets can be removed, so the crew can open spaces and push cameras into the action. Isn't that cool?
The costume department keeps multiple versions of every outfit for each member of the cast, but they are not all the same. They each go through a different aging process to fit different scenes and periods in the movie.
Brie is allergic to cats; however, she has quite a few scenes with Goose, the cat.
Goose plays a significant roll in the film (in the words of the producer "the biggest role for any Marvel Cinematic Universe animal to date") and was played by 4 different cats, Archie, Gonzo, Rizzo and last, but not least, Reggie, who we met at the set.
Captain Marvel's production team reused lots of previous Marvel movies sets and props, i.e. the spaceship called the QuadJet is a mash-up between the Quinjet from Avengers 1 and the Quinjet from Captain America: Civil War.
What do you think? Now you are in the know!
Enjoy!